Appleton's Cyclopedia of American Biography, edited by James Grant Wilson, John Fiske and Stanley L. Klos. Six volumes, New York: D. Appleton and Company, 1887-1889 and 1999. Virtualology.com warns that these 19th Century biographies contain errors and bias. We rely on volunteers to edit the historic biographies on a continual basis. If you would like to edit this biography please submit a rewritten biography in text form . If acceptable, the new biography will be published above the 19th Century Appleton's Cyclopedia Biography citing the volunteer editor
Virtual American Biographies
Over 30,000 personalities with thousands of 19th Century illustrations, signatures, and exceptional life stories. Virtualology.com welcomes editing and additions to the biographies. To become this site's editor or a contributor Click Here or e-mail Virtualology here.
A
B
C
D
E
F
G
H
I
J
K
L
M
N
O
P
Q
R
S
T
U
V
W
X
Y
Z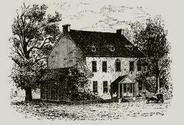 Click on an image to view full-sized
Daniel Morgan
MORGAN, Daniel, soldier, born in New Jersey about 1736; died in Winchester, Virginia, 6 July, 1802. He was of Welsh extraction, but little or nothing is known of his parents or of his own childhood. Early in 1754 he removed to Charlestown, Jefferson county, Virginia, and next year he began his military career as a teamster in General Braddock's army. In the rout at the Monongahela he did good service in bringing away the wounded, and about this time he became acquainted with Washington. Afterward he was attached to the quartermaster's department, and his duty was to haul supplies to the military posts along the frontier. In 1757, having knocked down a British lieutenant who had struck him with the flat of his sword, he was punished, it is said, with five hundred lashes. Shortly afterward, at the head of a few backwoodsmen, he defeated a small force of Frenchmen and Indians, and received from Governor Dinwiddie an ensign's commission. While on his way to Winchester with despatches he became engaged in a fierce woodland fight with the Indians, in which nearly all his comrades were slain, and Morgan himself was shot through the neck with a musket-ball. Almost fainting with the wound, which at the moment he supposed to be fatal, he was resolved nevertheless not to leave his scalp in the hands of an Indian, and falling forward with his arms tightly clasped about the neck of his stalwart horse, though mists were gathering before his eyes, he spurred away through the forest paths, until his foremost Indian pursuer, unable to come up with him, hurled his tomahawk after him with a yell of baffled rage, and gave up the chase. This Was the only wound he ever received About 1762 Morgan obtained a grant, of land a few miles east of Winchester, and devoted himself to farming and stock-raising. He married Abigail Bailey, daughter of a farmer in that neighborhood, a woman of rare beauty and lofty character. He named his home the "Soldier's Rest," but was soon called away from it by Pontiac's war, in which he served as a lieutenant. From 1765 till 1775 he prospered as a farmer, and acquired considerable property. In 1771 he was commissioned captain of the militia of Frederick county, and in 1773 served in Lord Dunmore's war on the frontier. In June, 1775, congress called for ten companies of riflemen from Pennsylvania, Virginia, and Maryland, to join the Continental army besieging Boston. Morgan was chosen captain of one of the Virginia companies, consisting of ninety-six men, and with it arrived in Cambridge about the middle of July. A month later he was detached, at the head of three companies, to take part in Arnold's memorable march against Quebec through the wilderness of Maine. On 13 November he and his men were the first to cross the St. Lawrence and reconnoitre the approaches to Quebec, which was too strongly defended to be attacked with any hope of success. In the great assault of New-Year's morning, 1776, when Montgomery was slain and Arnold disabled, Morgan stormed the battery opposed to him, and fought his way far into the town ; but, as his charge was not properly supported, its success only isolated him, so that he and his detachment were surrounded and captured. General Carleton, who admired his bravery, treated him kindly, and in the following summer released him on parole. Morgan then went home to Virginia. In November, at Washington's earnest recommendation, congress gave him a colonel's commission. About the beginning of 1777, having been duly exchanged and released from parole, he raised a regiment of rifles and joined the army at Morristown, New Jersey, late in March. In the extremely skilful campaign of the following June, in which Washington prevented Howe from crossing New, Jersey, Morgan's services in reconnoitring were invaluable. During July the progress of Burgoyne, in his descent into northern New York, made it desirable to effect as strong a concentration as possible to oppose him, and on 16 August Morgan was sent with his regiment to join the army near Stillwater, of which Gates had lately taken command. From this force of about 500 picked riflemen. said Washington in a letter to Governor George Clinton, "I expect the most eminent services," and he was not disappointed. In the bloody battle of Freeman's Farm, 19 September, in which Arnold frustrated Burgoyne's attempt to dislodge the American left wing from Bemis Heights, Morgan played a principal part; and in the final conflict of 7 October, in which the British army was wrecked, his services were equally eminent. It is said that when Burgoyne was introduced to Morgan, after the surrender at Saratoga, he seized him by the hand and exclaimed, "My dear sir, you command the finest regiment in the world." In the great work of overthrowing Burgoyne, the highest credit is due to Morgan, along with Arnold, Herkimer, and Stark. After the victory, Gates was unwilling to send Morgan and his regiment back to Washington, and it was only with some difficulty and by sending Col: Hamilton with a special message that the sorely tried commander-in-chief succeeded in obtaining them. At length, on 18 November, 1777, Morgan joined Washington at Whitemarsh, near Philadelphia, in time to take part in the affair of Chestnut Hill, 8 December He served in the Monmouth campaign, June, 1778, though he was not present in the battle of the 28th. After the battle he joined in the pursuit of the enemy, and took many prisoners. A year later, 30 June, 1779, sharing in the dissatisfaction with which many of the officers viewed the conduct of congress, especially with regard to promotions, and finding his health seriously impaired. Morgan sent in his resignation and went home to Winchester When Gates took command of the southern army in June, 1780, Morgan was urged to enter the service again, but he refused to serve as a colonel, because he would thus be outranked by so many commanders of state militias that his movements would be seriously hampered and his usefulness impaired. As congress declined to promote him. he remained at home; but, after the great disaster at Camden, he declared that it was no time to let personal considerations have any weight, and he forthwith joined Gates at Hillsborough in September. At length, 13 October, he was promoted brigadier-general, and it was not long before congress had reason to congratulate itself upon this tardy act of justice, which resulted in placing Morgan in a situation where his great powers could be made of the utmost service to the country. When Greene, in December, took command of the southern army, he sent Morgan, with 900 men, to threaten the important inland posts of Augusta and Ninety-Six, and to cooperate with the mountain militia. In order to protect his communications with these interior posts, Cornwallis sent the enterprising Tarleton, with 1, ]00 men, to dispose of Morgan. On the approach of the enemy Morgan retreated to a grazing ground known as the Cowpens, where, on a long rising slope, he awaited Tarleton's attack. The American forces were drawn up in two lines, the militia, under Pickens, in front, and the Continentals, under Howard, 150 yards behind. Some distance behind these waited Colonel William Washington, with his admirable cavalry. When the British attacked Pickens's line, after a brief resistance, the militia broke into two parts and retired behind Howard's line of Continentals. As the British advanced to attack this line it retreated slowly, so as to give Pickens time to reform his militia. Presently Pickens swept forward in a great semicircle around Howard's right, and attacked the British in their left flank. At the same moment Colonel Washington swept around Howard's left and charged upon the enemy's right flank while Howard's line, after a few deadly volleys at thirty yards, rushed forward with levelled bayonets. Thus terribly entrapped, most of the British threw down their arms and surrendered, while the remainder were scattered in flight. They lost 230 in killed and wounded, 600 prisoners, two field-pieces, and 1,000 stand of arms. Their loss was nearly equal to the American force engaged. Only 270 escaped, among them Tarleton, who barely saved himself in a furious single combat with Colonel Washington. The American loss in this astonishing action was twelve killed and sixty-one wounded. In point of tactics it was the most brilliant battle of the Revolutionary war, and it still appears brilliant when judged by the standards that we apply to the work of the greatest masters of the military art This was a crippling blow to Cornwallis, for it deprived him of all his most effective light infantry. The only road by which Morgan could rejoin Greene lay northward across the fords of the Catawba, anal Cornwallis was nearer than himself to these fords ; but by a superb march Morgan reached the river first, crossed it, and kept on into North Carolina. This movement, after Greene's arrival, was developed into that masterly series of manoeuvres which ended in the battle at Guilford, and in Cornwallis's consequent retreat into Virginia. But, before the campaign was completed, Morgan was attacked so severely by rheumatism that he was obliged to quit active work and go home, 10 February, 1781. By June he had sufficiently recovered to command the troops that suppressed Claypool's loyalist insurrection in the Shenandoah valley, he then reported to Lafayette at his headquarters near Jamestown, and was put in command of all the light troops and cavalry in the marquis's army" but in August a return of his malady again obliged him to go home For the next thirteen years Morgan led a quiet life upon his estate. He became wealthy, and entertained many eminent and interesting guests. In spite of the defects of his early education, his native qualities of mind were such as to make his conversation instructive and charming. In 1795, with the rank of major-general, he held a command in the large army that, by its mere presence in western Pennsylvania, put an end to the whiskey insurrection. In the following year he was elected by the Federalists to congress, where he zealously supported the administration of President Adams; but failing health again called him home before the expiration of his term, and from this time until his death he seldom left his fireside. In the procession that escorted his remains to the tomb were seven members of the rifle company he had led to Boston in 1775. His grave is in the Presbyterian burying-ground at Winchester, marked by a horizontal slab. General Morgan was considerably over six feet in height, and weighed more than 200 pounds. His strength and endurance were remarkable, and in beauty of feature and expression he was equalled by few men of his time. His manners were quiet and refined, his bearing was noble, and his temper sweet, though his wrath was easily aroused by the sight of injustice. He was noted for truthfulness and candor, and throughout life his conduct was regulated by the most rigid code of honor. He was also a devout Christian. The accompanying illustration represents "Saratoga," the residence of General Morgan, near Winchester, Virginia His life has been written by James Graham (New York, 1856), and Rebecca McConkey," The Hero of Cowpens " (1881).--His nephew, Charles W., naval officer, born in Virginia in 1790; died in Washington, D. C., 3 January, 1853, entered the navy as midshipman, 1 January, 1808. He was commissioned lieutenant, 3 March, 1813, commander, 15 April, 1820. and captain, 21 February, 1831. While he was lieutenant he served on the "Constitution" during her cruise in 1812 when she fought the" Guerridre" and "Java." For his gallantry in these engagements he was presented with a sword by the legislature of Virginia. In 1841-'3 he was in command of the Mediterranean squadron.
Edited Appletons Encyclopedia, Copyright © 2001 VirtualologyTM

Unauthorized Site: This site and its contents are not affiliated, connected, associated with or authorized by the individual, family, friends, or trademarked entities utilizing any part or the subject's entire name. Any official or affiliated sites that are related to this subject will be hyper linked below upon submission and Evisum, Inc. review.
Copyright© 2000 by Evisum Inc.TM. All rights reserved.
Evisum Inc.TM Privacy Policy