Appleton's Cyclopedia of American Biography, edited by James Grant Wilson, John Fiske and Stanley L. Klos. Six volumes, New York: D. Appleton and Company, 1887-1889 and 1999. Virtualology.com warns that these 19th Century biographies contain errors and bias. We rely on volunteers to edit the historic biographies on a continual basis. If you would like to edit this biography please submit a rewritten biography in text form . If acceptable, the new biography will be published above the 19th Century Appleton's Cyclopedia Biography citing the volunteer editor
Virtual American Biographies
Over 30,000 personalities with thousands of 19th Century illustrations, signatures, and exceptional life stories. Virtualology.com welcomes editing and additions to the biographies. To become this site's editor or a contributor Click Here or e-mail Virtualology here.
A
B
C
D
E
F
G
H
I
J
K
L
M
N
O
P
Q
R
S
T
U
V
W
X
Y
Z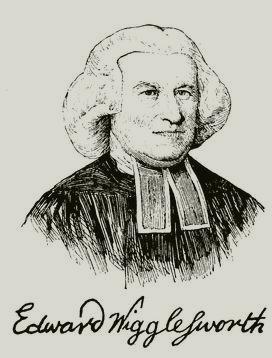 Click on an image to view full-sized
Michael Wigglesworth
WIGGLESWORTH, Michael, clergyman, born in England, 18 October, 1631 ; died in Malden, Massachusetts, 10 June, 1705. His father, Edward, arrived in New England with his family in 1638, and in October of that year removed from Charlestown to New Haven, where he resided until his death, in October, 1653. Michael was graduated at Harvard in 1651, and from 1652 till 1654 was a tutor there and studied theology, supplying the pulpit of Charlestown during the winter of 1653-'4; in 1655 he began to preach in Malden, where he was settled as the pastor in 1657 and remained there till his death. In 1663 he made a voyage to Bermuda in search of health, and during his absence an associate minister was ordained at Malden. His health prevented him from officiating in the pulpit for about twenty years, during which time he studied medicine and became a skilful physician. In 1686 he resumed his pulpit labors, continuing to practise as a physician. Cotton Mather delivered his funeral sermon. In it he says: " It was a Surprize unto us to see a Little, Feeble Shadow of a Man, beyond Seventy, Preaching usually Twice or Thrice in a Week ; Visiting and Comforting the Afflicted; Encouraging the Private Meetings; Catechising the Children of the Flock; and managing the Government of the Church; and attending the Sick, not only in his own Town, but also in all those of the Vicinity." In 1662 Mr. Wigglesworth completed and published a poem entitled "The Day of Doom, or a Description of the Great and Last Judgment," in which he pictured in vivid colors the terrors of the judgment-day and the awful wrath of an offended God. Thus the poem recommended itself to the sternest of the Calvinists as well as to their children. The first edition consisted of eighteen hundred copies, which were disposed of in a little more than a year. In view of the small number of the population at that time, and its sparseness, this indicated a great success. The poem maintained its popularity, in the rural districts at least, till the time of the Revolution. It was twice reprinted in England (in 1671 in London, and in 1711 at Newcastle-upon-Tyne). Ten editions have been printed in this country, the last, with other poems and a memoir, edited by William Henry Burr (New York, 1867). In the same year when the "Day of Doom " was published, Mr. Wigglesworth wrote a poem entitled "God's Controversy with New England, written in the Time of the Great Drought, anno 1662, by a Lover of New England's Prosperity." This was not published till 1871, when it was printed in the "Proceeding's of the Massachusetts Historical Society." Afterward he issued a new poem, "Meat out of the Eater, or Meditations concerning the Necessity, End, and Usefulness of Affliction to God's Children" (1669; 6th ed., 1770). ]n 1670 he wrote an elegy on the death of his colleague, the Reverend Benjamin Bunker (printed in 1872, in the "New England Historical and Genealogical Register"). See a sketch of his life by John Ward Dean, with a fragment of his autobiography, some of his letters, and a catalogue of his library (Albany, 1871).--His son, Samuel, clergyman, born in Malden, Massachusetts, 15 February, 1689; died in Ipswich Hamlet (now Hamilton), Massachusetts, 3 September, 1768, was graduated at Harvard in 1707, studied medicine, and in March, 1710, began to practise in Ipswich Hamlet. The following December he returned to his native town and studied divinity. After preaching at Dracut and Groton for the next two years, he accepted a call at Ipswich Hamlet, and was ordained 27 October, 1714. There he remained until his death. He published, between 1727 and 1765, nine occasional discourses, besides "A Short Account of the Reverend Mr. Hale, of Newbury," in the "Christian History" (1744) ; a "Dudleian Lecture" (1760); and an account of a controversy "with the Fourth Church, about Admitting Persons from Neighboring Churches" (1765). --His son, Edward, educator, born in Malden, Massachusetts, in 1693; died in Cambridge, Massachusetts, 16 January, 1765, was graduated at Harvard in 1710, and studied theology. When Thomas Hollis, of London, established a professorship of ', theology at Harvard, Mr. Wigglesworth was chosen to occupy it, 24 January, 1722, and held the office during the rest of his life. In 1724 he was elected a member of the corporation yard. Dr. Wigglesworth was one of the chief writers in the Whitefieldian controversy, and in 1745 wrote "An Answer to Mr. Whitefield's Reply to the College Testimony." In 1754 he delivered two lectures on the" Distinguishing Characters of the Ordinary and Extraordinary Ministers of Christ," which were called forth by Whitefield's preaching at Cambridge, and were printed by request of the students. He was for some time commissioner of the London society for propagating the gospel among the Indians, but resigned the office in 1755. In 1730 he received the degree of D. D. from Edinburgh university Besides occasional sermons, his publications include "Sober Remarks on a Modest Proof of the Order and Government Settled by Christ and His Apostles in the Church" (1724); "A Seasonable Caveat against Believing Every Spirit," two lectures (1735) ; "An Inquiry into the Truth of the Imputation of Adam's First Sin to his Posterity " (1738)" two lectures on "The Sovereignty of God in the Exercise of His Mercy (1741): " Some Evidences of the Divine Inspiration of the Scriptures of the Old Testament, from the Testimony of Jesus Christ and His Apostles" (1755) ; the "Dudleian" lecture (1757) ; and "The Doctrine of Reprobation briefly Considered" (1763).--Edward's son, Edward, educator, born in Cambridge, Massachusetts, 7 February, 1732; died there, 17 June, 1794, was graduated at Harvard in 1749, became tutor there in 1764, and succeeded his father as Hollis professor of theology. In 1779 he was chosen a fellow of the corporation. When the society in Scotland for promoting the gospel among the Indians of North America established a corresponding board in Boston, he was chosen secretary. In 1791 he resigned his professorship in consequence of a paralyric affection, and was made professor emeritus He received the degree of D. D. from Harvard in 1786, and was an original member of the American academy of arts and sciences. He wrote " Calculations on American Population" (Boston, 1775); "Authority of Tradition Considered," being the Dudleian lecture for 17'77; and "The Hope of Immortality," a sermon on the death of John Winthrop (1779).--Samuel's son, Edward, soldier, born in Ipswich, Massachusetts, 3 January, 1742; died in Newburyport, Massachusetts, 8 December, 1826, was graduated at Harvard in 1761. He engaged in commercial pursuits, and, in June, 1776, received a commission as colonel of a regiment to be raised in the counties of Essex, York, and Cumberland (of which the two latter are now included in the state of Maine) He took part in the operations of the American fleet on Lake Champlain under General Benedict Arnold and General Horatio Gates, being third in command. In the winter of 1777 he returned to his home in Newburyport to raise a second regiment, but such was "the distress of the times" that he was ordered to march to Ticonderoga before the full complement of men could be recruited. Col Wigglesworth subsequently took part in the battle of Monmouth and other engagements, and in 1778 was made president of a court of inquiry that convened to investigate the surrender of Fort Montgomery and Fort Clinton on the Hudson by Governor George Clinton. In 1779 he applied to General Washington for leave to resign, which was granted General Washington afterward appointed him collector for the port of Newburyport, as his pecuniary prospects had been ruined by his devotion to his country, and in 1818 he was granted an annual pension of $240 by congress, through the influence of President Monroe, who had served with Col Wigglesworth in the army in the Jerseys.--The second Edward's grandson, Edward, editor, born in Boston, 14 January, 1804; died there, 15 October, 1876, was graduated at Harvard in 1822, and at the law-school in 1825, studied law also with William Prescott, and was admitted to the Suffolk bar. After practising for a time, he entered his father's counting-room, thereafter devoting his time mainly to mercantile pursuits. He assisted Francis Lieber, from 1827 till 1834, in the preparation of the " Encyclopaedia Americana" (13 vols., Philadelphia, 1828-'32). Intellectual and scholarly culture, with the oversight and administration of a large number of charitable, benevolent, and humane societies. of which he was a generous patron, divided in about equal measure the whole half century of Mr. Wigglesworth's mature life. He was the author of " Reflections," a collection of apothegms (Boston, 1885) that were published after his death.
Edited Appletons Encyclopedia, Copyright © 2001 VirtualologyTM

Unauthorized Site: This site and its contents are not affiliated, connected, associated with or authorized by the individual, family, friends, or trademarked entities utilizing any part or the subject's entire name. Any official or affiliated sites that are related to this subject will be hyper linked below upon submission and Evisum, Inc. review.
Copyright© 2000 by Evisum Inc.TM. All rights reserved.
Evisum Inc.TM Privacy Policy