The Seven Flags of the New Orleans Tri-Centennial


by: Stanley L. Klos

Published by Evisum, Inc

Copyright 2004 All Rights Reserved
including the rights of reproduction in whole or in part in any form


John Jay
3rd President
Continental Congress of the United States
December 10, 1778 to September 28, 1779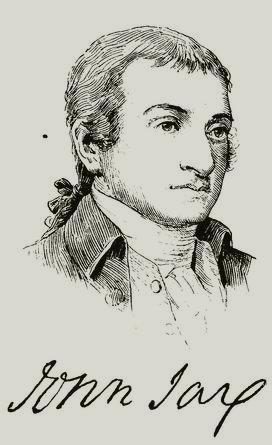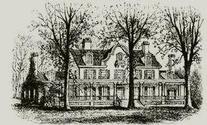 Click on an image to view full-sized
To View Letter Signed as President Click Here
John Jay was born in New York City on December 12th, 1745 and died in Bedford, Westchester County, New York, on May 17th, 1829. He was of Huguenot descent, and was educated in part by Pastor Stoope, of the French church at New Rochelle. He attended Kings College (now Columbia University) in Manhattan, graduating in 1766.
Jay studied law with Benjamin Kissam, having Lindley Murray as his fellow student and was admitted to the bar in 1766. When news of the passage of the Boston port bill reached New York on May 16th, 1776, Jay was appointed a member of a Committee of Correspondence with the other colonies. Their reply to the Boston Committee, attributed to Jay, recommended, as of the utmost moment, "a congress of deputies from the colonies in general." Jay was a delegate to the First Continental Congress, which met in Philadelphia on September 5, 1774. As one of a com­mittee of three, he prepared the "Address to the People of Great Britain," which Thomas Jefferson, while ignorant of the authorship, declared to be "a production certainly of the finest pen in America." Jay was an active member of the committee of observation in New York, on whose rec­ommendation the counties elected a provincial congress. He was also active on a committee of association of 100 members, invested by the city of New York with general undefined powers. He was a member of the second congress, which met in Philadelphia, 10 May 1775, and drafted the "Address to the People of Canada and of Ireland". During that period he carried against a strong opposition a petition to the king, which was signed by the members on July 8th. The rejection of this petition, leaving no alternative but submission or resistance opened the way for a general acquiescence in the Declaration of Independence.
Jay was a member of the secret committee appointed by Congress, 29 November 1775, after a confidential interview with a French officer, "to correspond with the friends of America in Great Britain, Ireland, and other parts of the world." While he was attending congress at Philadelphia, Jay's presence was requested by the New York convention, which required his counsel. This convention met at White Plains, 9 July 1776, and on Jay's motion unanimously approved the Declaration of Independence, which on that day was received from the Continental Congress.
The passage of a large part of Lord Howe's fleet up the Hudson induced the appointment by the conven­tion of a secret committee vested with extraordinary powers, of which Jay was made chairman. Another committee was formed to defeat conspiracies in the state against the liberties of America. The resolutions guiding this committee were drawn by Jay and its minutes, many of which are in his hand, show the energy with which it exercised its powers through arrests, imprisonments, and banishments, and the vigorous system demanded by the critical condition of the American cause for Independence. The successes of the British in New York; the retreat and needs of Washington's army, had induced a feeling of despondency, throughout the States in 1776. John Jay was the author of an earnest appeal to his countrymen, which by order of the Continental Congress was translated into German and widely circulated.
Jay drafted the state constitution adopted by the convention of New York, which met successively at Harlem, Kingsbridge, Philip's Manor, White Plains, Poughkeepsie and Kingston. He was appointed chief justice of the state, holding his first term at Kingston on 9 September 1777, and acting also on the council of safety, which directed the military occupation of the state and wielded an absolute sovereignty. He was visited at Fishkill, in the autumn of 1778, by General Washington for a confidential conversation on the invasion of Canada by the French and American forces, which they concurred in their disapproval, chiefly on the probability that if conquered it would be retained by France.
Jay was again sent to Congress on a special occasion, the withdrawal of Vermont from the juris­diction of New York. During this period New York was determined to hold the Continental Congress Presidency, and their choice was General Schuyler who was not present at the time. According to Sparks, editor Writings of Washington:
"On the account of his abscense, Mr. Jay was prevailed upon to take the chair, with a resolution on his part to resign in favor of General Schuyler as soon as he attends"
John Jay arrived in Congress on December 5th, 1778 the same day Silas Deane published an appeal "to Free and Virtuous Citizens of America". Deane had been recalled from France for alleged corrupt dealings by Arthur Lee. In the summer of 1778 he attempted to clear himself but Congress sought to resolve the impasse not by calling back Arthur Lee to substantiate his claim but by tabling the matter. In his address (see the previous chapter for a full account of this affair), Deane indicted the conduct of his fellow commissioner Arthur Lee and obliquely challenged the authority of Congress. Samuel Adams, who had led the anti-French faction, with the help of President Henry Laurens, opposed Deane. Supporters of Benjamin Franklin, one of Deane's fel­low foreign commissioners, came to his defense.
Jay stepped right in the middle of the controversy. The NY Delegate had been briefed by Gouverneur and Robert Morris that Deane, despite his exceptional contributions as a commis­sioner in France, was ill-treated by Congress. John Jay who was part of the "constructive party", in fact, helped secure Deane's appointment. Delegate Jay regarded Deane as honest and patriotic and had little regard for the Lees due to a bitter dispute with Richard Henry Lee in the First Continental Congress. Jay also knew that the Lees-Adam Faction was responsible for General Schuyler's and Arthur St. Clair's loss of favor during Burgoyne's Campaign against Fort Ticonderoga and Saratoga. John Jay ardently supported Deane and therefore became a political opponent of then sitting President Henry Laurens.
President Henry Laurens was livid over Deane's public outcry and the President unsuccessfully attempted to have Congress censure Deane's publication. Laurens, for the third time, quit his office expecting Congress to reject his resignation. To Laurens surprise he was not asked to stay on as President by a majority vote of the delegates. Instead Congress called for a recess until the following day to vote for a new President.
The Continental Congress turned to Laurens adversary, John Jay only three days after taking his Delegate and elected him President of the Continental Congress on December 10, 1778. Eight states voting for Jay and four for Laurens. On December 10th Jay wrote George Clinton of New York:
Dear Sir Philadelphia 10 Dec'r 1778
Many unavoidable Delays prevented my arrival here till Sunday evening last.
Yesterday Mr. Laurens resigned the Chair, & this morning Congress were pleased to appoint me to succeed him. This Circumstance was unexpected. Let your public Letters be public ones. I mean that public & private matters should not be mixed in the same Letters.
Commodore Wynkoop's memorial has been presented & committed. You shall have the earliest Intelligence of its Fate.1 I have heard, tho not from authority, that the Enemy have quitted the River without having accomplished any thing of Importance. God Grant it may be true. We have no Intelligence worth communicating.
The Season for bringing on the affair of Vermont is not yet arrived, nor can I divine what will be the Issue of it. I can only say that my Endeavors shall not be wanting to bring it to a Termination satisfactory to New York. Be pleased to present my best Respects to Mrs. Clinton & believe that I am
very sincerely your Friend & serv't,
John Jay.
Fellow N.Y. Delegate , James Duane also wrote New York Governor Clinton:
Dear Sir, Philadelphia, 10th Dec'r, 1778.
Mr. President Laurens, who has been in the Chair 13 months yesterday resigned, sated with honor, and worn down with fatigue. A respect as to the Confederacy had an influence on this measure. You remember this grand instrument of our federal union restrains the same member from serving more than a year at one time.
A great majority of Congress immediately determined that one of the New York Delegates should succeed in the Chair. We held up General Schuyler, which seemed to be very agreeable. On account of his absence, Mr. Jay was prevailed on to take the chair with a resolution on his part to resign in favor of General Schuyler as soon as he attends.(1) I hope we shall be able to contrive the means of his executing the particular commission with which he is intrusted.(2) On this subject we have not yet conferred any further than to learn to my utter astonishment that he is not possessed of the Maps and papers reported by a Committee of Convention to justify our claims. I entreat your Excellency to forward one of the Maps and a copy of the minutes of the Committee, or rather of their state of the territorial claim of New York.
All the States except Maryland and Delaware have actually signed the Confederacy. New Jersey without waiting for our offer. I fear it will cost me a jaunt to Maryland to prevail on that State to accede; as I am spoken of as one of a Committee for that purpose.(3) Disengaged as we are from any obligation to New Jersey we propose to hold out the grant of the bounty lands to Maryland The want of ability to gratify their soldiery is a capital if not the material objection.
I write in a hurry after the fatigues of the day. I write in confidence because I have not time to weigh what I write. Your Excellency I wish to see what passes on every important event.
I am with respectful compliments to Mrs. Clinton, Dear Sir, Your Excellency's truly affectionate and most obedient servant,
Jas. Duane
General Schuyler did not attend nor seek John Jay's office of President. It should be noted that in 1778, John Jay was actually serving in a dual role of Chief Justice of New York and President of the Continental Congress. He did not resign the Chief Justice position until shortly before resigning the Presidency, in order to accept the position of Foreign Secretary to the United States in 1779.
During the Presidency John Jay continued to align himself with the contingent that was against the Adams and Lees, the "constructive party". According to Sanders, "He wrote to Washington that the Marine and Commercial Committees did not and could not amount to much because they were mere tools of the 'Family Compact' who desired to keep them useless and impotent for their own purposes. And of course he was no friend of Gates and the Cabal Crowd." Jay was is described by most Congressional Scholars as an elitist believing that the wealthy, socially connected and men of intellect should govern the country. Delegate William Carmichael's letter to Signer of the Declaration of Independence Charles Carroll of Carrollton on January 16, 1779 gives some indication of the inner workings of congress and John Jay:
"I am much beholden to you for your letter of the 2nd inst. Let me assure you that all will be done-as you wish. In this august Assembly we dawdle and dally-nothing ever gets done as one could wish. I give you an example. There was a spirited discussion on how to reimburse Mo Beaumarchais petition on his behalf by M. France, decided to render payment in tobacco. It was late when Congress was ready to vote. As usual we looked to the President to give his opinion before balloting. Mr. Jay is more judicious than his predecessor in the chair, and less prolix, but I almost despaired of our getting thro' because Mr. Penn, Caro[lina], would not desist. It seems that Maryland tobacco is to be purchased which would be a pretty business."
As with his predecessors Jay was no stranger to prayer. One of John Jay's acts as President was issu­ing a Proclamation call for a Day of Fasting Humiliation and Prayer:
"PROCLAMATION
Whereas, in just punishment of our manifold transgressions, it hath pleased the Supreme Disposer of all events to visit these United States with a destructive calami­tous war, through which His divine Providence hath, hitherto, in a wonderful manner, conducted us, so that we might acknowledge that the race is not to the swift, nor the battle to the strong: and whereas, there is but too much Reason to fear that notwith­standing the chastisements received and benefits bestowed, too few have been suffi­ciently awakened to a sense of their guilt, or warmed our Bosoms with gratitude, or taught to amend their lives and turn from their sins, that so He might turn from His wrath. And whereas, from a consciousness of what we have merited at His hands, and an apprehension that the malevolence of our disappointed enemies, like the increduli­ty of Pharaoh, may be used as the scourge of Omnipotence to vindicate his slighted Majesty, there is reason to fear that he may permit much of our land to become the prey of the spoiler, and the Blood of the innocent be poured out that our borders to be ravaged, and our habitations destroyed:
Resolved, That it be recommended to the several states to appoint the first Thursday in May next, to be a day of fasting, Thanksgiving humiliation and prayer to Almighty God, that he will be pleased to avert those impending calamities which we have but too well deserved: that he will grant us his grace to repent of our sins, and amend our lives, according to his holy word: that he will continue that wonderful protection which hath led us through the paths of danger and distress: that he will be a husband to the widow and a father to the fatherless children, who weep over the barbarities of a savage enemy: that he will grant us patience in suffering, and fortitude in adversity: that he will inspire us with humility and moderation, and gratitude in prosperous cir­cumstances: that he will give wisdom to our councils, firmness to our resolutions, and victory to our arms That he will have Mercy on our Foes, and graciously forgive them, and turn their Hearts from Enmity to Love.
That he will bless the labours of the husbandman, and pour forth abundance, so that we may enjoy the fruits of the earth in due season. That he will cause union, harmony, and mutual confidence to prevail throughout these states: that he will bestow on our great ally all those blessings which may enable him to be gloriously instrumental in protecting the rights of mankind, and promoting the happiness of his subjects and advancing the Peace and Liberty of Nations. That he will give to both Parties to this Alliance, Grace to perform with Honor and Fidelity their National Engagements].1 That he will bountifully continue his paternal care to the commander in chief, and the officers and soldiers of the United States: that he will grant the blessings of peace to all contending nations, freedom to those who are in bondage, and comfort to the afflicted: that he will diffuse useful knowledge, extend the influence of true religion, and give us that peace of mind, which the world cannot give: that he will be our shield in the day of battle, our comforter in the hour of death, and our kind parent and merciful judge through time and through eternity.
Done in Congress, this 20th day of March, in the year of our Lord one thousand seven hundred and seventy-nine, and in the third year of our independence.
<![if !supportLineBreakNewLine]>
<![endif]>
John Jay, President.
Attest, Charles Thomson, Secretary."
<![if !supportLineBreakNewLine]>
<![endif]>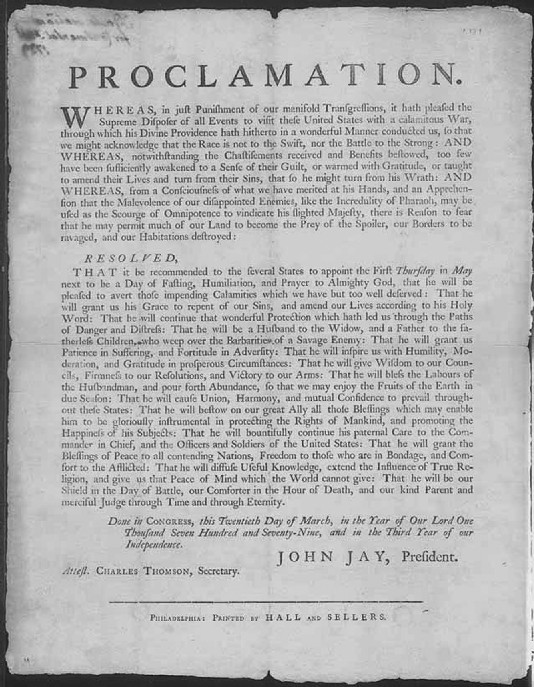 March 20, 1779 Proclamation for a day of Fasting Humiliation and Prayer signed by John Jay ­-- Courtesy of the Library of Congress.
In the spring of 1779 the rival between Horatio Gates and George Washington arrived once again to the doorstep of the President of the Continental Congress. Paul H. Smith Library of Congress editor, Letters of Delegates to Congress, 1774-1789 writes
"Gates' March 15 letter to Congress … contained his opinion of possible routes for an expedition into Canada and discussed his correspondence with Washington on the subject, which reflected the strained relations that had long prevailed between the two generals. Jay made the following extract of it, which he sent to Washington under cover of a brief note dated '6th April 1779' and marked 'Private.' 'The enclosed Copy of my Letter to General Washington of the 4th Instant,' Gates explained, 'in answer to his of the 14th Ulto. from Middlebrook, will give Congress a true Idea of my opin­ion, respecting our entering Canada, and the only Route which we can take with rea­sonable Hopes of Success. Individuals and not the public will be benefited by an Expedition into Canada, by either of the routes from Albany. That of Coos alone is practicable, but not without the Co-operation of the allied Fleet.
General Washington's Letter of the 14th Feby is enclosed. It being the only Letter I have received from his Excellency, since December, Congress will immediately judge of the Extent, or Limitations which it is proper to observe in their Instructions to me.'
Jay's covering note to Washington reads simply: 'Mr. Jay presents his Compliments to General Washington, and encloses an Extract from a Letter in a certain Degree inter­esting.' Washington's lengthy April 14 reply to Jay's note reflected great sensitivity over how his correspondence with Gates might be interpreted and the intensity of Washington's feeling against him, which prompted even a sympathetic biographer to observe. 'Was it necessary to employ 3500 words in order to demonstrate that Washington's dislike of Gates was justified and was as deep-seated as Gates's bias against his Commander-in-Chief?' "
Upon Receipt of Washington's April 14th 1779 letter, President John Jay in true patriot fashion composed a warm letter to the Commander-in-Chief:
"Dear Sir, Accept my Thanks for the long & friendly Letter of the 14 Inst. which I have had the Pleasure of receiving from you. It was for many Reasons grateful to me. I value the Esteem of the wise and virtuous, and had wished to know the particulars of Transactions, respecting which only vague and unsatisfactory Reports, had come to my Knowledge. Delicacy forbid my breaking the Subject to you when here. I was sure of your Politeness, but not certain of a more than usual Degree of Confidence. The latter is now become manifest, and permit me to assure you it shall be mutual.
The Impression attempted to be made, has not taken. It passed without a single Remark. Your Friends thought it merited nothing but Silence and Neglect. The same Reason enduced me to take no Notice of it in my Answer.
I have perused the several Papers with which you favored me. The Delicacy, Candor & Temper diffused thro' your Letters, form a strong Contrast to the Evasions & Design observable in some others. Gratitude ought to have attached a certain Gentleman to the Friend who raised him. A spurious Ambition however, has it seems made him your Enemy. This is not uncommon. To the Dishonor of human nature, the History of Mankind has many Pages filled with similar Instances; and we have little Reason to expect that the Annals of the present, or future Times, will present us with fewer Characters of this Class. On the contrary, there is Reason to expect they will multiply in the Course of this Revolution. Seasons of general Heat, Tumult and Fermentation favor the Production & Growth of some great Virtues, and of many great and little Vices. Which will predominate, is a Question which Events not yet produced, nor now to be discerned, can alone determine. What Parties and Factions will arise, to what Objects be directed, what Sacrifices they will require, and who will be the Victims, are matters beyond the Sphere of human Prevision. New Modes of Government not gen­erally understood, nor in certain Instances approved-Want of Moderation and Information in the People-want of Abilities & Rectitude in some of their Rulers-a wide Field open for the Operations of Ambition-Men raised from low Degrees to high Stations, and rendered giddy by Elevation, and the Extent of their Views-Laws dictat­ed by the Spirit of the Times, not the Spirit of Justice and liberal Policy-Latitude in Principles as well as Commerce-Fluctuation in Manners, and public Counsels-Suspension of Education-Indifference to Religion, and moral Obligations &c &c. are Circumstances that portend Evils which much Prudence, vigor and Circumspection are necessary to prevent or controul. To me there appears Reason to expect a long Storm, and difficult Navigation. Calm Repose and the Sweets of undisturbed Retirement, appear more distant than a Peace with Britain.
It gives me Pleasure however to reflect, that the Period is approaching when we shall become Citizens of a better ordered State; and the spending a few troublesome Years of our Eternity in doing good to this and future Generations is not to be avoided or regretted. Things will come Right, and these States will be great and flourishing. The Dissolution of our Governments threw us into a political Chaos. Time, wisdom and Perseverance will reduce it into Form, and give it Strength, Order and Harmony. In this Work you are (in the Stile of one of your Professions) a master builder, and God grant that you may long continue a free and accepted one.
Thus my dear Sir! I have indulged myself in thinking loud in your Hearing-it would be an Hybernicism to say in your Sight tho in one Sense more true. It is more than prob­able that I shall frequently do the like. Your Letter shall be my Apology-and the Pleasure resulting from Converse with those we esteem, my motive."
This letter cemented a relationship of friendship between John Jay and George Washington for the rest of their lives. In fact, John Jay gained Washington's trust and respect when he backed The Commander-in-Chief earlier when General Lafayette proposed to Congress a plan to liberate the French people in Quebec. George Washington opposed the plan and despite some significant support in Congress President Jay opposed it with this letter:
"The Congress have directed me to observe to you, that the Plan for emancipating Canada was conceived at a Time when, from various movements of the Enemy there was the highest Reason to expect a speedy & total Evacuation of all the Posts they held in these States. Those Indications however proved fallacious & the Probability of their quitting this Country in the Course of the Winter is become very slender, nor is it by any Means certain that they will do it in the Spring. Prudence therefore dictates that the arms of America should be employed in expelling the Enemy from her own shores, before the Liberation of a Neighbouring Province is undertaken. As the pro­portion of force necessary for our Defence must be determined by the future Operations & Designs of the Enemy which cannot now be known, and as in Case of another Campaign it may happen to be very inconvenient if not impossible for us to furnish our proposed Quota of Troops for the Emancipation of Canada, Congress think they ought not under such circumstances to draw their good Ally into a Measure the Issue of which depending on a variety of Contingencies would be very uncertain, & might be very ruinous."
John Jay was faced, throughout his presidency, with few more serious problems then the collapse of the continental paper currency. Jay wrote George Washington in April 1779:
"The state of our currency is really serious. Where or by what means the progress of the depreciation will be prevented is uncertain."
Congress, by September, was so concerned with the monetary system that they requested Jay to draw up a letter to explain their resolutions for ceasing further emissions of bills of credit. The following letter was presented to Congress which the unanimously approved ordering a special printing and translation into German.
"Friends and Fellow-Citizens!
-In governments raised on tile generous principles of equal liberty, where the rulers of the state are the servants of the people, and not the masters of those from whom they derive authority; it is their duty to inform their fellow-citizens of the state of their affairs, and by evincing the propriety of public measures, lead them to unite the influence of inclination to the force of legal obligation in rendering them successful. This duty ceases not, even in times of the most perfect peace, order and tranquillity, when the safety of the commonwealth is neither endangered by force or seduction from abroad, or by faction, treachery or misguided ambition from within. At this season, therefore, we find ourselves in a particular manner impressed with a sense of it, and can no longer forbear calling your attention to a subject much misrepresented, and respect­ing which, dangerous, as well as erroneous opinions have been held and propagat-ed:--we mean your finances.
The ungrateful despotism and inordinate lust of domination, which marked the unnatural designs of the British king and his venal parliament, to enslave tile people of America, reduced you to the necessity of either asserting your rights by arms, or ingloriously passing under the yoke. You nobly preferred war. Armies were then to be raised, paid and supplied: money became necessary for these purposes. Of your own there was but little; and of no nation in the world could you then borrow. The little that was spread among you could be collected only by taxes, and to this end regular governments were essential; of these you were also destitute. So circumstanced, you had no other resource but the natural value and wealth of your fertile country. Bills were issued on the credit of this bank, and your faith was pledged for their redemp­tion. After a considerable number of these had circulated, loans were solicited, and offices for the purpose established. Thus a national debt was unavoidably created, and the amount of it is as follows:
Bills emitted and circulating, 159,948,880 dollars; monies borrowed before tile 1st of March, 1778, the interest of which is payable in France, 7,545,196 67--90ths; monies borrowed since the first of March, 1778, the interest of which is payable here, 26,188,909; money due abroad, not exactly known, the balances not having been transmitted, supposed to be about 4,000,000 dollars. For your further satisfaction we shall order a particular account of the several emissions, with the times limited for their redemption, and also of the several loans, the interest allowed on each, and the terms assigned for their payment, to be prepared and published.
The taxes have as yet brought into the treasury no more than 3,027,560, so that all the monies supplied to Congress by the people of America, amount to no more than 36,761,665 67--90 dollars, that being the sum of the loans and taxes received. Judge, then, of the necessity of emissions, and learn from whom and from whence that neces­sity arose.
We are also to inform you, that on the first day of September inst. we resolved "that we would, on no account whatever, emit more bills of credit than to make the whole amount of such bills 200,000,000 of dollars," and as the sum emitted and in circula­tion amounted to 159,948,880 dollars, and the sum of 40,051,120 dollars remained to complete the 200,000,000 abovementioned, we on the 3d day of September, inst. further resolved, "that we would emit such part only of the said sum of 40,051,120 dol­lars as should be absolutely necessary for public exigencies before adequate supplies could otherwise be obtained, relying for such supplies on the exertions of the several states."
Exclusive of the great and ordinary expenses incident to the war, the depreciation of the currency has so swelled the prices of every necessary article, and of consequence made such additions to the usual amount of expenditures, that very considerable sup­plies must be immediately provided by loans and taxes; and we unanimously declare it to be essential to the welfare of these states, that the taxes already called for be paid into the continental treasury by the time recommended for that purpose. It is also highly proper that you should extend your views beyond that period, and prepare in season, as well for bringing your respective quotas of troops into the field early the next campaign, as for providing the supplies necessary in the course of it. We shall take care to apprize you, from time to time, of the state of the treasury, and to rec­ommend the proper measures for supplying it. To keep your battalions full, to encour­age loans, and to assess your taxes with prudence, collect them with firmness, and pay them with punctuality, is all that will be requisite on your part. Further ways and means of providing for the public exigencies are now under consideration, and will soon be laid before you.
Having thus given you a short and plain state of your debt, and pointed out the neces­sity of punctuality in furnishing the supplies already required, we shall proceed to make a few remarks on the depreciation of the currency, to which we entreat your attention.
The depreciation of bills of credit is always either natural or artificial, or both. The lat­ter is our case. The moment the sum in circulation exceeded what was necessary as a medium in commerce, it began and continued to depreciate in proportion as the amount of the surplus increased; and that proportion would hold good until the sum emitted should become so great as nearly to equal tile value of the capital or stock, on the credit of which the bills were issued. Supposing, therefore, that 30,000,000 was necessary for a circulating medium, and that 160,000,000 had issued, the natural depreciation is but little more than as five to one: but the actual depreciation exceeds that proportion, and that excess is artificial. The natural depreciation is to be removed only by lessening the quantity of money in circulation. It will regain its primitive value whenever it shall be reduced to tile sum necessary for a medium of commerce. This is only to be effected by loans and taxes.
The artificial depreciation is a more serious subject, and merits minute investigation. A distrust (however occasioned) entertained by the mass of the people, either in the ability or inclination of the United States to redeem their bills, is tile cause of it. Let us enquire how far reason will justify a distrust in the ability of the United States.
The ability of the United States must depend on two things; first the success of the present revolution; and secondly, on the sufficiency of tile natural wealth, value and resources of the country.
That the time has been when honest men might, without being chargeable with timid­ity, have doubted the success of the present revolution, we admit: but that period is passed. The independence of America is now as fixed as fate, and the petulant efforts of Britain to break it down are as vain and fruitless as the raging of the waves which beat against their cliffs. Let those who are still afflicted with these doubts consider the character and condition of our enemies. Let them remember that we are contending against a kingdom crumbling into pieces; a nation without public virtue; and a peo­ple sold to, and betrayed by, their own representatives; against a prince governed by his passions, and a ministry without confidence or wisdom; against armies half paid and generals half trusted; against a government equal only to plans of plunder, con­flagration and murder; a government, by the most impious violations of the rights of religion, justice, humanity, and mankind, courting the vengeance of Heaven and revolting from the protection of Providence. Against the fury of these enemies you made successful resistance, when single, alone and friendless, in the days of weakness and infancy, before your hands had been taught to war or your fingers to fight. And can there be any reason to apprehend that the divine disposer of human events, after having separated us from the house of bondage, and led us safe through a sea of blood, towards the land of liberty and promise, will leave the work of our political redemption unfinished, and either permit us to perish in a wilderness of difficulties, or suffer us to be carried back in chains to that country of oppression, from whose tyran­ny he hath mercifully delivered us with a stretched out arm?
In close alliance with one of the most powerful nations in Europe which has gener­ously made our cause her own, in amity with many ethers, and enjoying the good will of all, what danger have we to fear from Britain? Instead of acquiring accessions of territory by conquest, the limits of her empire daily contract: her fleets no longer rule the ocean, nor are her armies invincible by land. How many of her standards, wrest­ed from the hands of her champions, are among your trophies, and have graced the triumphs of your troops? and how great is the number of those, who, sent to bind you in fetters, have become your captives, and received their lives from your hands? In short, whoever considers that these states are daily increasing in power; that their armies have become veteran; that their governments, founded in freedom, are estab­lished; that their fertile country and their affectionate ally furnish them with ample sup­plies; that the Spanish monarch, well prepared for war, with fleets and armies ready for combat, and a treasury overflowing with wealth, has entered the lists against Britain; that the other European nations, often insulted by her pride, and alarmed by the strides of her ambition, have left her to her fate; that Ireland, wearied with her oppressions, is panting for liberty, and even Scotland displeased and uneasy at her edicts: whoever considers these things, instead of doubting the issue of the war, will rejoice in the glorious, the sure and certain prospect of success.
This point being established, the next question is, whether the natural wealth, value
and resources of the country, will be equal to the payment of the debt? Let us suppose for the sake of argument, that at the conclusion of the war, the emis­sions should amount to 200,000,000; that exclusive of supplies from taxes, which will not be inconsiderable, the loans should amount to 100,000,000, then the whole national debt of the United States would be 300,000,000. There are at present 3,000,000 of inhabitants in the 13 states: 300,000,000 of dollars, divided among 3,000,000 of people, would give to each person 100 dollars; and is there an individ­ual in America unable, in the course of 18 or 20 years, to pay it again? Suppose the whole debt assessed, as it ought to be, on the inhabitants in proportion to their respec­tive estates, what would then be the share of the poorer people? Perhaps not 10 dol­lars. Besides, as this debt will not be payable immediately, but probably 20 years allot­ted for it, the number of inhabitants by that time in America will be far more than double their present amount. It is well known that the inhabitants of this country increased almost in the ratio of compound interest. By natural population they dou­bled every 20 years, and how great may be the host of emigrants from other countries cannot be ascertained. We have the highest reason to believe the number will be immense. Suppose that only 10,000 should arrive the first year after the war, what will those 10,000 with their families count in 20 years time?--probably double the number. This observation applies with proportionable force to the emigrants of every succes­sive year. Thus you see great part of your debt will be payable not merely by the pres­ent number of inhabitants, but by that number swelled and increased by the natural population of the present inhabitants, by multitudes of emigrants daily arriving from other countries, and by the natural population of those successive emigrants, so that every person's share of the debt will be constantly diminishing by others coming in to pay a proportion of it.
These are advantages which none but young countries enjoy. The number of inhab­itants in every country in Europe remains nearly the same from one century to anoth­er. No country will produce more people than it can subsist, and every country, if free and cultivated, will produce as many as it can maintain. Hence we may form some idea of the future population of these states. Extensive wildernesses, now scarcely known or explored, remain yet to be cultivated, and vast lakes and rivers, whose waters have for ages rolled in silence and obscurity to the ocean, are yet to hear the din of industry, become subservient to commerce, and boast delightful villas, gilded spires, and spacious cities rising on their banks.
Thus much for the number of persons to pay the debt. The next point is their ability. They who enquire how many millions of acres are contained only in the settled part of North America, and how much each acre is worth, will acquire very enlarged, and yet very inadequate ideas of the value of this country. But those who will carry their enquiries further, and learn that we heretofore paid an annual tax to Britain of 3,000,000 sterling in the way of trade, and still grew rich; that our commerce was then confined to her; that we were obliged to carry our commodities to her market, and consequently to sell them at her price; that we were compelled to purchase foreign commodities at her stores, and on her terms, and were forbid to establish any manu­factories incompatible with her views of gain; that in future the whole world will be open to us, and we shall be at liberty to purchase from those who will sell on the best terms, and to sell to those who will give the best prices; that as the country increases in number of inhabitants and cultivation, the productions of the earth will be propor­tionably increased, and the riches of the whole proportionably greater. Whoever exam­ines the force of these and similar observations, must smile at the ignorance of those who doubt the ability of the United States to redeem their bills.
Let it also be remembered that paper money is the only kind of money which cannot "make unto itself wings and fly away." It remains with us, it will not forsake us, it is always ready and at hand for the purpose of commerce or taxes, and every industri­ous man can find it. On the contrary, should Great Britain, like Nineveh (and for the same reason) yet find mercy and escape the storm ready to burst upon her, she will find her national debt in a very different situation; her territory diminished, her people wasted, her commerce ruined, her monopolies gone, she must provide for the discharge of her immense debt by taxes to be paid in specie, in gold or silver perhaps now buried in the mines of Mexico or Peru, or still concealed in the brooks and rivulets of Africa or Indostan.
Having shewn that there is no reason to doubt the ability of the United States to pay their debt, let us next enquire whether as much can be said for their inclination.
Under this head three things are to be attended to:

1st. Whether and in what manner the faith of the United States has been pledged for the redemption of their bills:
2d. Whether they have put themselves in a political capacity to redeem them; and,
3d. Whether, admitting the two former propositions, there is any reason to apprehend
a wanton violation of the public faith.
1st. It must be evident to every man who reads the journals of Congress, or looks at the face of one of their bills, that Congress have pledged the faith of their constituents for the redemption of them. And it must be equally evident, not only that they had authority to do so, but that their constituents have actually ratified their acts by receiv­ing their bills, passing laws establishing their currency, and punishing those who coun­terfeit them. So that it may with truth be said that the people have pledged their faith for the redemption of them, not only collectively by their representatives, but individu­ally.
2d. Whether the United States have put themselves in a political capacity to redeem
their bills, is a question which calls for more full discussion. Our enemies, as well foreign as domestic, have labored to raise doubts on this head. They argue that the confederation of the states remains yet to be perfected; that the union may be dissolved, Congress be abolished, and each state, resuming its delegated powers, proceed in future to hold and exercise all the rights of sovereignty appertain­ing to an independent state. In such an event, say they, the continental bills of credit, created and supported by the union, would die with it. This position being assumed, they next proceed to assert this event to be probable, and in proof of it, urge our divi­sions, our parties, our separate interests, distinct manners, former prejudices, and many other arguments equally plausible and equally fallacious. Examine this matter.
For every purpose essential to the defence of these states in the progress of the pres­ent war, and necessary to the attainment of the objects of it, these states now are as fully, legally, and absolutely confederated as it is possible for them to be. Read the cre­dentials of the different delegates who composed the Congress in 1774, 1775, and part of 1776. You will find that they establish an union for the express purpose of oppos­ing the oppressions of Britain, and obtaining redress of grievances. On the 4th of July,1776, your representatives in Congress, perceiving that nothing less than uncondi­tional submission would satisfy our enemies, did, in the name of the people of the thir­teen United Colonies, declare them to be free and independent states, and "for the SUPPORT of that declaration, with a firm reliance on the protection of Divine Providence, did mutually pledge to each other their LIVES, their FORTUNES, and their SACRED HONOR." Was ever confederation more formal, more solemn, or explic­it? It has been expressly assented to and ratified by every state in the union. Accordingly, for the direct SUPPORT of this declaration, that is, for the support of the independence of these states, armies have been raised, and bills of credit emitted and loans made to pay and supply them. The redemption, therefore, of these bills, the pay­ment of these debts, and the settlement of the accounts of the several states for expen­ditures or services for the common benefit, and in this common cause, are among the objects of this confederation; and consequently, while all or any of its objects remain unattained, it cannot, so far as it may respect such objects, be dissolved, consistent with the laws of God or man.
But we are persuaded, and our enemies will find that our union is not to end here. They are mistaken when they suppose us kept together only by a sense of present danger. It is a fact which they only will dispute, that the people of these states were never so cordially united as at this day. By having been obliged to mix with each other, former prejudices have worn off, and their several manners become blended. A sense of common permanent interest, mutual affection (having been brethren in affliction,) the ties of consanguinity daily extending, constant reciprocity of good offices, similar­ity in language, in governments, and therefore in manners, the importance, weight and splendor of the union, all conspire in forming a strong chain of connexion, which must forever bind us together. The United Provinces of the Netherlands and the United Cantons of Switzerland became free and independent under circumstances very like ours: their independence has been long established, and yet their confederacies con­tinue in full vigor. What reason can be assigned why our union should be less last­ing? or why should the people of these states be supposed less wise than the inhabi­tants of those? You are not uninformed that a plan for a perpetual confederation has been prepared and that twelve of the thirteen states have already acceded to it. But enough has been said to shew that for every purpose of the present war, and all things incident to it, there does at present exist a perfect solemn confederation, and there­fore that the states now are and always will be in political capacity to redeem their bills, pay their debts and settle their accounts.
3d. Whether, admitting the ability and political capacity of the United States to redeem their bills, there is any reason to apprehend a wanton violation of the public faith?
It is with great regret and reluctance that we can prevail upon ourselves to take the least notice of a question which involves in if, a doubt so injurious to the honor and dignity of America.

The enemy, aware that the strength of America lay in the union of her citizens, and the wisdom and integrity of those to whom they committed the direction of their affairs, have taken unwearied pains to disunite and alarm the people, to depreciate the abilities and virtue of their rulers, and to impair the confidence reposed in them by their constituents. To this end, repeated attempts have been made to draw an absurd and fanciful line of distinction between the Congress and the people, and to create an opinion and a belief that their interests and views were different and opposed. Hence the ridiculous tales, the invidious insinuations, and the whimsical suspicions that have been forged and propagated by disguised emissaries and traitors in the garb of patriots. Hence has proceeded the notable discovery that as the Congress made the money they also can destroy it; and that it will exist no longer than they find it convenient to permit it. It is not surprising that in a free country, where the tongues and pens of such people are and must be licensed, such political heresies should be inculcated and diffused, but it is really astonishing that the mind of a single virtuous citizen in America should be influenced by them. It certainly cannot be necessary to remind you that your representatives here are chosen from among yourselves; that you
are or ought to be acquainted with their several characters; that they are sent ere to speak your sentiments, and that it is constantly in your power to remove such as do not. You surely are convinced that it is no more in their power to annihilate your money than your independence, and that any act of theirs for either of those purposes would be null and void.
Chapter 6 continued -- Click Here

Start your search on John Jay.
The Congressional Evolution of the United States Henry Middleton
Unauthorized Site: This site and its contents are not affiliated, connected, associated with or authorized by the individual, family, friends, or trademarked entities utilizing any part or the subject's entire name. Any official or affiliated sites that are related to this subject will be hyper linked below upon submission and Evisum, Inc. review.
Research Links
Constitution of the United States of America
Copyright© 2000 by Evisum Inc.TM. All rights reserved.
Evisum Inc.TM Privacy Policy